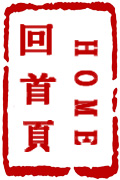 Musique Concrète
具体音乐/Jv4 Ti3 Yin1 Yue4
n/a
CHEARS: True
EARS: True
CMT: True
EARS2 Encyclopedia: True
CHEARS:
In 1948, Pierre Schaeffer invented Musique Concrète from the concrete sound material. He uses real-world sounds, ignores the source and focus on the musical parameters.
EARS: Machine Translation / MySQL (beta) at CHEARSdotinfo.co.uk
When in 1948 Pierre Schaeffer gave the name Concrète to the music which he invented, he wanted to demonstrate that this new music started from the concrete sound material, from heard sound, and then sought to abstract musical values from it. This is the opposite of classical music, which starts from an abstract conception and notation leading to a concrete performance. Schaeffer wanted to react against the "excess of abstraction" of the period but he did not shy away from "reconquering" this musical abstract. A reconquering which for him had necessarily to go through a return to the concrete. (Source - Michel Chion (1983). Guide des Objets Sonores. Eds. Buchet/Chastel, Paris. 1995 translation by John Dack/Christine North.)
EARS 2: MT / MySQL (beta) at CHEARSdotinfo.co.uk
具体音乐是使用真实的声音,但是它并不使用声源的本身,而是注重声音中蕴含的具有乐感的参数。

发源地:
"具体音乐"由皮埃尔·舍非尔在巴黎录音室创造而成。他和同事们都对声音如痴如醉,在创作过程中,他们将声音分割,发现所有声音都有其独自的生命。舍非尔和同事们把录制的声音带回工作室,对其进行一系列的变形实验,并变成现实世界中不可能存在的声音。

他们发现通过变速、反转和拼贴,可以创造出全新的声音质地。

紫罗兰练习曲
聆听来自《紫罗兰练习曲》的片段,听一下皮埃尔·舍费尔创造的那让人难以置信的新声音。

具体音乐包括什么?
Musique Concrète的意思是"具体音乐"。事实上,它是通过搜集已录制的声音素材、再对其进行物理处理而创作出的音乐。

创作具体音乐要从声音着手,作曲家通过实验来塑造声音作品。这与传统音乐那种先有灵感随后记谱的方式完全不同,传统音乐只能通过演奏才能听见最终的声音。

在巴黎GRM工作室的磁带录音机照片。

声音"对话"
直接使用声音作曲可以给作曲家带来更多的控制力,也可以让他们得以准确地塑造其作品的最终声音。

在具体音乐创作中,作曲家们倾向于做出更多的变形,并用它们创造出更多新的声音。

创作技巧
具体音乐常用的处理是:

拼贴
反转
变调
时间缩放
循环
参见: 探索声音

扩展
点击聆听更多的具体音乐作品:

声音练习曲五首

声音一经被录制,我们就可以对其变形并做些妙趣横生的事情。皮埃尔 舍费尔最初的具体音乐作品称作"声音练习曲五首"。每个作品都是由不同的录音组合制作而成。(很像一个声音卡片集)。

铁路练习曲
这是最早,也是最有名的作品,由火车声音制作而成。

旋转练习曲
第二个作品是由陀螺和打击乐器制作而成。

紫罗兰练习曲
第三个作品是由钢琴声音制作而成。

黑色练习曲
第四个作品是也是由钢琴声音制作而成。

怜悯练习曲
第五个作品是由平底锅,河船,歌声,说话,口琴和钢琴制作而成。
Musique Concrète uses real-world sounds, focusing on the musical parameters of sound rather than the sound source itself.

Where did it begin?

Musique Concrète was invented in the Paris studios founded by Pierre Schaeffer. He and his colleagues were fascinated by sounds and the way in which sounds had their own life when separated from the object that created them. By recording sounds and taking them into the studio, Schaeffer and his colleagues could experiment transform and play with sounds, making them do things that would never be possible in the real world.

They discovered that by changing the speed of sounds, by reversing and by splicing they could create radically new textures.

Étude violette
Listen to this clip from the piece Étude violette (Violet Study) and hear the incredible new sounds that Pierre Schaeffer created.

What does this music involve?

The word Musique Concrète means Concrete Music. This comes from the fact that it is made out of recorded sounds, sounds that have been captured, trapped so that we can physically manipulate them.

The process of making Concrete Music begins with sounds. The composer experiments and builds or moulds the piece out of sounds. This is very different from Traditional Music where the composer often begins with an abstract idea, written down as dots on paper, which only becomes sound when it is played by musicians at the very end.


Working with Sound Directly

Working with sounds directly gives the composer much more control, and allows them to mould exactly how their piece will sound at the end.

Unlike for soundscape composition, composers of Musique Concrète are not so interested in focussing on where sounds came from but what they can turn them into.

In creating works of Musique Concrète composers tend to make many more transformations and to use these to create many new sounds.


Composition Tip
Common manipulations used in Musique Concrète are:
•Splice
•Reverse
•Transpose
•Time Stretch
•Loop


Extra

Click to listen to MORE works of Musique Concrète:


Keywords:
Abstract Sounds, Heightened listening, Manipulation (effect), Musical Listening, Musique Concrète


Encyclopedia:
A term created by Pierre Schaeffer in 1948 to describe his new music, which started from the concrete sound material, from heard sound. Schaeffer wanted people to ignore the source and cause of the concrete sounds, and instead focus upon the musicality of sounds. He wanted to encourage Musical Listening for all sounds.

Many early works of Musique Concrète, due to the unsophisticated tools on offer, could be listened to both in terms of their sources as well as their musical qualities.
参看其它/See Also
术语翻译/Terms Translator
术语校对/Terms Proofreader
术语顾问/Consultant to terminology
参考文献/Bibliography
讲座/Lecture
评论/Comments
发表评论(预先注册)/Add comment on this term(members ONLY)