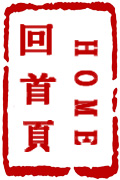 Composer Case Studies
作曲家案例研究/Zuo4 Qu3 Jia1 An4 Li4 Yan2 Jiu1
n/a
CHEARS: False
EARS: False
CMT: False
EARS2 Encyclopedia: False
CHEARS:
EARS: Machine Translation / MySQL (beta) at CHEARSdotinfo.co.uk
EARS 2: MT / MySQL (beta) at CHEARSdotinfo.co.uk
1.你如何描述你所创作的音乐类型?

2.如果你要使用风格与流派来描述你的音乐,那么它会是哪一种呢?

3.你作曲的时候喜欢使用什么类型的声音?

4.为什么你最喜欢这些声音?

5.你经常使用哪些声音处理的方法?

6.为什么你最喜欢这些处理方法?

7.你如何开始构思一首曲子?你每次都会使用类似的方法么?或者总是不同?

8.哪位作曲家/音乐家给你带来了灵感?

9.在他们的音乐中,有哪些因素深深的吸引了你?

10.从你自己的作品中选择一个片段,能叙述一下你的创建过程么?

11.通过这个片段,你试图传达给听众什么样的信息?

12.如果让你给一位初学者一些一般性的建议,那会是什么呢?在创作的过程中,最该牢记的是什么?
1. How would you describe the type of music that you make?

2. If you had to use the genre categories to describe your music, which would it be?

3. What types of sounds do you like to use when you compose?

4. What makes these sounds your favourite?

5. Are there any sound manipulations that you frequently use?

6. What makes these manipulations your favourite?

7. How do you go about starting or coming up with an idea for a composition? Do you personally use a similar approach each time? Or is it always different?

8. Which composers /musicians are an inspiration to you?

9. What is it about this music that engages you so much?

10. Could you pick a short section from one of your own pieces and describe how you created it?

11. What were you trying to convey to the listener in this excerpt?

12. If you were giving some general advice to someone who was beginning to compose a piece what would it be? What is the most important thing to remember when composing?
参看其它/See Also
术语翻译/Terms Translator
术语校对/Terms Proofreader
术语顾问/Consultant to terminology
参考文献/Bibliography
讲座/Lecture
评论/Comments
发表评论(预先注册)/Add comment on this term(members ONLY)