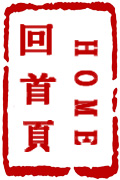 Live Electronics
现场电子乐/Xian4 Chang3 Dian4 Zi3 Yin1 Yue4
n/a
CHEARS: False
EARS: True
CMT: False
EARS2 Encyclopedia: True
CHEARS:
EARS: Machine Translation / MySQL (beta) at CHEARSdotinfo.co.uk
这个术语可追溯到模拟时代的电声音乐,介绍了一些可以进行实时演奏的电子乐器。这个术语通常指代当今使用交互式乐器的音乐。
A term dating from the analogue age of electroacoustic music that describes performance involving electronic instruments which can be performed in real-time. The term is more commonly expressed today as music involving interactive instruments.
EARS 2: MT / MySQL (beta) at CHEARSdotinfo.co.uk
现场演出中电子乐器设备可被实时控制。现场电子音乐表演可能包含一些固定的(非实时)部分,如一些传统管弦乐器与电子音乐相结合,可参见混声音乐。脏糊糊的电子乐队表演的现场电子乐在英国以各种各样的形式出现。
live performance with electronic instrument devices that can be controlled in real time. Live electronics performances might involve a fixed (non-real time) element and/or a part for traditional orchestral instruments alongside the live electronics component, see also Mixed Music. The Dirty Electronics group perform live electronics all across the UK in a diverse variety of forms.
参看其它/See Also
术语翻译/Terms Translator
术语校对/Terms Proofreader
术语顾问/Consultant to terminology
参考文献/Bibliography
讲座/Lecture
评论/Comments
发表评论(预先注册)/Add comment on this term(members ONLY)