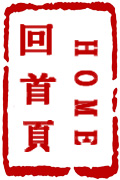 路易吉·诺诺的《为大号和电子音乐而作》
"Solo Tuba and Live Electronics (1987)" by Luigi Nono
《为大号和电子音乐而作》是诺诺的一部早期作品,其中使用到一些非确定性记谱法和电子乐器表演技术。他进一步探索了极限力度、音域和速度。诺诺试图转换,并且扩展了乐器的自然演奏法:例如,音高、紧张度、力度包络和特殊音色。为了达到以上效果,他使用了一些简单,而且有效的电子手段。

演讲部分(Talks):10到12点,简单介绍作曲家,通过音响资料、乐谱片段和美学观点来分析作品。

工作坊部分(Workshops):13到15点,通过MAX/MSP来分析现场电子乐软件,使用大号的声音来做实验

A very early and a unique piece for solo Tuba and live electronics (1987) in which Nono included a number of indeterministic notation and electro instrumental performance techniques. He further explored extreme dynamics, register and tempo.

Nono searched to transform and extend the natural parameters of the instrument such as pitch, intensity, duration, dynamic envelope, and especially timbre. For this he used a number of simple but effective electronic means.

***Seminar

10:00 - 12:00

Brief introduction of the composer, compositional analysis of the work with soundrecordings, looking at score extracts, aesthetics.

13:00 - 15:00

Analysis of live electronics software in MAX/MSP, experimentation with raw Tuba sounds.
Start Time: 2010年11月28日/10:00
End Time: 2010年11月28日/15:00
城市/City: 沈阳/Shenyang
地点/Venue:
主办/Sponsor
主讲/Lecturer
交互传译/Interpreter
筹办/Organizer
关键词/Keywords
信息/Message
发表信息(预先注册)/Add message on this lecture(members ONLY)