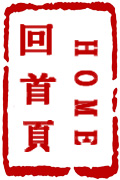 Creative Abuse
创造力滥用/Chuang4 Zao4 Li4 Lan4 Yong4
n/a
CHEARS: False
EARS: True
CMT: False
EARS2 Encyclopedia: False
CHEARS:
EARS: Machine Translation / MySQL (beta) at CHEARSdotinfo.co.uk
一个有点怪异的术语,指音乐家以同常规用法不一样的方式去使用乐器,物体和/或数字协议。举个例子,唱机原本可不是设计来以唱机主义艺术家的方式来使用的。再有,现场表演时的噩梦——回授啸叫,却被一些音乐家发现了一些富有创意的用法。
This somewhat odd term refers to musicians using instruments, objects and/or digital protocols for use in manners that differ greatly from those known generally. For example, turntablists use their instrument in a manner in which the turntable was never intended to be used. Those musicians who have found creative uses for feedback, the bane of many live musicians' existence, form another example.
EARS 2: MT / MySQL (beta) at CHEARSdotinfo.co.uk
参看其它/See Also
术语翻译/Terms Translator
术语校对/Terms Proofreader
术语顾问/Consultant to terminology
参考文献/Bibliography
讲座/Lecture
评论/Comments
发表评论(预先注册)/Add comment on this term(members ONLY)