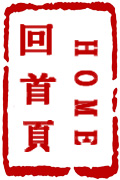 Surround Sound
环绕声/Huan2 Rao4 Sheng1
n/a
CHEARS: False
EARS: True
CMT: False
EARS2 Encyclopedia: False
CHEARS:
EARS: Machine Translation / MySQL (beta) at CHEARSdotinfo.co.uk
This general term refers to the use of multiple loudspeakers (and associated mixing intended for these loudspeakers) in the creation of immersive spatial listening environments for audiences or individuals. The term is most closely associated with technological and artistic developments in cinema sound, with the production, encoding and playback of digital soundtracks extended from historical frontal spatial configuration to surround the audience in a 360° field. There are a number of commercially competing alternatives in technological standard in this area, and developments are now increasingly becoming incorporated for use with home entertainment systems. With the development of the audio DVD from the CD, some electroacoustic practitioners are exploring opportunities that may exist in domestic listening situations, as well as fixing elements of live or pre-determined spatialisation as it might be experienced in the concert hall for home listening.

The term may also be used by some to more loosely refer to any technical or experiential spatial arrangement of sound beyond stereo.
EARS 2: MT / MySQL (beta) at CHEARSdotinfo.co.uk
参看其它/See Also
术语翻译/Terms Translator
术语校对/Terms Proofreader
术语顾问/Consultant to terminology
参考文献/Bibliography
讲座/Lecture
评论/Comments
发表评论(预先注册)/Add comment on this term(members ONLY)