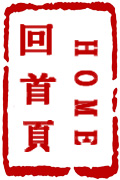 Rendering
演绎/Yan3 Yi4
n/a
CHEARS: False
EARS: True
CMT: False
EARS2 Encyclopedia: False
CHEARS:
EARS: Machine Translation / MySQL (beta) at CHEARSdotinfo.co.uk
考虑到声音表现的本质,Michel Chion提出"演绎"来与术语"再现"做对比。对某个声音的再现并不在认知和感知上暗示同源意义上的"声音真相",尤其是在视觉-听觉环境中。举例来说,许多电影音效的例子中,被听到的声音并不像荧幕上所提示的那样是声源的重现。通常,一个较有效的演绎是通过图像与声音的融合,使用一些其他的声音来给听者创造出更有力的"真实"感。
In considering the nature of representation through sound, Michel Chion proposes the term rendering in contrast to the term reproduction. The reproduction of a particular sound does not imply a perceptual and cognitive 'sound truth' in a homologous fashion, particularly in an audio-visual context. For example, many examples of cinema sound effects exist where the sound heard is not a correlate reproduction of the source as suggested by the on-screen image. Often, a more effective rendering may be achieved through the use of some other sound that creates in the listener a more convincing sense of 'reality' through fusion of image and sound.
EARS 2: MT / MySQL (beta) at CHEARSdotinfo.co.uk
参看其它/See Also
术语翻译/Terms Translator
术语校对/Terms Proofreader
术语顾问/Consultant to terminology
参考文献/Bibliography
讲座/Lecture
评论/Comments
发表评论(预先注册)/Add comment on this term(members ONLY)