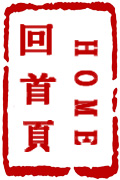 Pitch-shifting
音高移位/Yin1 Gao1 Yi2 Wei4
n/a
CHEARS: False
EARS: True
CMT: True
EARS2 Encyclopedia: True
CHEARS:
EARS: Machine Translation / MySQL (beta) at CHEARSdotinfo.co.uk
The application of a function to alter the pitches of sounds, most commonly changing their duration as well. Pitch-shifting without this side-effect is related to time-stretching. In some machines this function can be controlled by oscillators, by hand-drawing or even by dynamic envelopes extracted from the sound itself or from other sounds. The expression designates only the effect on pitched sounds, but such a process can also be applied to non-periodic, non-pitched sounds or whole events. (Source - Rodolfo Caesar (1992). The Composition of Electroacoustic Music. PhD Thesis, University of East Anglia.)
EARS 2: MT / MySQL (beta) at CHEARSdotinfo.co.uk
音高移位是指音高在任一方向进行变化,传统意义上说音高移位和磁带录音机播放速度的改变有着紧密的联系。

随着当今数字技术的发展,在不需要改变持续时间,只改变音高的情况下,音高移位可以与时间缩放和压缩同时发生。
This refers to the changing of the Pitch in either direction. Traditionally pitch shifting went hand in hand with the change of speed of a tape recorder.

With today's digital technology, pitch shifting can take place alongside time stretching and compression whereby the duration need not be altered, only the pitch.
参看其它/See Also
术语翻译/Terms Translator
术语校对/Terms Proofreader
术语顾问/Consultant to terminology
参考文献/Bibliography
讲座/Lecture
评论/Comments
发表评论(预先注册)/Add comment on this term(members ONLY)