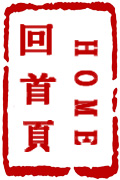 Phonography
音片/Yin1 Pian4
n/a
CHEARS: False
EARS: True
CMT: False
EARS2 Encyclopedia: False
CHEARS:
EARS: Machine Translation / MySQL (beta) at CHEARSdotinfo.co.uk
1.一种音乐或声音作品的普遍名称,任何这类作品的存在都依赖于创作时的录音技术(某种程度上)。所以该术语包括电子原音音乐制作中许多涉及到虚构出"幻觉"的领域(比如幻听、anecdotal、掠夺之声、拼贴作曲),但是也可以指平常的录音,比如对现有音乐的表演录音。

2.特指将录音作为一种"声音摄影"的概念。由法国作曲家和理论家François-Bernard Mâche提出。

未完待续...
1. A global appellation for any musical or sonic work whose existence is dependent on the techniques of sound recording (at some point) in its creation. The term could therefore include many areas of electroacoustic music-making that involve the creation of a 'fiction' or 'fabrication' (e.g. acousmatic, anecdotal, plunderphonics, or collage-based compositions), but could also be extended to the customary use of sound recording (i.e. to document performances of existing musics) as well.

2. A term denoting the conception of sound recording being a form of sound 'photography', coined by the French composer and theorist François-Bernard Mâche. In Mâche's work the term is of significance at the level of his attitude of allowing 'reality' to be present in the musical work, and from his use of phonography (in French phonographie) as a model. This may or may not appear in the eventual work and can be used in pursuing creative activities other than sound recording. This conception is related in some ways to 'musicalised' notions of the 'found object' (in French objet trouvé) and (Duchamp's) ready-made.
EARS 2: MT / MySQL (beta) at CHEARSdotinfo.co.uk
参看其它/See Also
术语翻译/Terms Translator
术语校对/Terms Proofreader
术语顾问/Consultant to terminology
参考文献/Bibliography
讲座/Lecture
评论/Comments
发表评论(预先注册)/Add comment on this term(members ONLY)