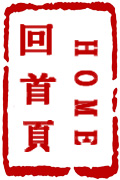 Noise
噪音/Zao4 Yin1
n/a
CHEARS: False
EARS: True
CMT: True
EARS2 Encyclopedia: True
CHEARS:
EARS: Machine Translation / MySQL (beta) at CHEARSdotinfo.co.uk
与大多数有着明确音高和主要谐波频谱的"音乐"声音相比,噪音是由一个理论上无限连续的频率范围所组成的,其波形无法发生周期性变化而是存在随机性的波动振幅。在当前情况下,噪音的带宽可超出人类听觉的限制。由此可以看出,说话所产生的噪音被限于各种带宽中。
在讨论不同类型的噪音时通常使用类比于可见光的方法。在所有频率上具有相等强度的噪声,被称为"白噪声"。因为人耳听高频相较于低频更为敏感,所以白噪声所发出的高频咝咝的声音将更易听见。
当白噪声通过一个滤波器,可以获得不同"颜色"的噪声。"粉红噪声"是白噪声通过次低通滤波器的结果。白噪声在所有频率上功率相等,而粉红噪声则在每倍频程上功率相等(更接近耳朵的响应)。因此,功率与频率成反比关系,为"1 / f噪音"。同样"红噪音"为"1 / f噪音(平方)",相较于粉红噪声其高频衰减较多。
In contrast to most 'musical' sounds, which have a definite pitch and a predominantly harmonic spectrum, noise consists of a theoretically infinite and continuous range of frequencies. The waveform consists not of regular periodic cycles but of random fluctuations of amplitude. In the present context, the bandwidth of the noise may be considered limited to that of human hearing. As will be seen, it is possible to speak of noise limited to a variety of bandwidths.

It is usual to use analogies to visible light when discussing different types of noise. Thus, noise, which has equal intensity at all frequencies, is referred to as 'white noise'. Because the human ear is more sensitive to high than to low frequencies, white noise will be heard as a high hissing sound.

By passing white noise through a filter, different 'colours' can be obtained. 'Pink noise' results if white noise is passed through a mildlow-pass filter. Whereas white noise has equal power at all frequencies, pink noise is defined as having equal power in each octave band (corresponding more closely to the response of the ear). Thus the power varies inversely with frequency - for this reason it is often referred to as '1/f noise'. Similarly 'red noise' is referred to as '1/f (Squared) noise', the high frequencies being much more attenuated than in pink noise. (Source - Richard Dobson (1992). A Dictionary of Electronic and Computer Music Technology. Oxford University Press.)
EARS 2: MT / MySQL (beta) at CHEARSdotinfo.co.uk
使用一种随机的方式使物体振动产生声音,我们称它为噪声。这是因为这个声音的产生包含着一个随机组合的频率。 
进一步
这个术语描述的是关于能够扩散频谱能量的声音。通常与有音调的声音进行对比,嘈杂的声音可能很难确定音高,因为其频谱能量覆盖了很宽的频率范围并且弥散不集中。
白噪声:
这个声音文件播放白噪声(小心,声音可能非常大!) 
这张图片显示的是完整的声音能量传播频谱。
Objects that vibrate in a randomised fashion produce sounds that we describe as noisy. This is because the sounds produced contain a random assortment of frequencies.

Advanced

A term that describes sounds that have a diffuse spread of spectral energy. It is often contrasted with pitched sounds. Noisy sounds may be hard to define in terms of pitch because their spectral energy covers a wide range of frequencies and is not concentrated, but diffuse.

White Noise
This sound file plays white noise (careful, it might be very loud!)

This image shows the complete spread of sound energy across the spectrum.
参看其它/See Also
术语翻译/Terms Translator
术语校对/Terms Proofreader
术语顾问/Consultant to terminology
参考文献/Bibliography
讲座/Lecture
评论/Comments
发表评论(预先注册)/Add comment on this term(members ONLY)