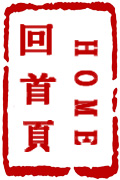 余烬、尘与云—伊阿尼斯·泽纳基斯的电子音乐
EMBERS, DUST AND CLOUDS_the electronic music of Iannis Xenakis
• In 1954, Iannis Xenakis introduced the use of probability distributions in musical composition to control the orchestral sound masses of his piece Pithoprakta. In 1956, he named this music 'Stochastic Music'.

• Stochastic = having a random probability distribution or pattern that can be analyzed but not predicted precisely

• 'The work is always intuitive. You are lost if you base yourself only on calculations....'

Key composer: Iannis Xenakis (1922 - 2001)

Works: Diamorphoses (1957); Analogique A + B (1960); La Legende d'Eer (1977); Mycenae Alpha (1978); Gendy3(1991).

Keywords: Stochastic Music, Probability functions, Electronic Music, Computer Music, UPIC, GENDY.
Start Time: 2010年11月24日/13:00
End Time: 2010年11月24日/15:00
城市/City: 沈阳/Shenyang
地点/Venue:
主办/Sponsor
主讲/Lecturer
交互传译/Interpreter
筹办/Organizer
关键词/Keywords
信息/Message
发表信息(预先注册)/Add message on this lecture(members ONLY)