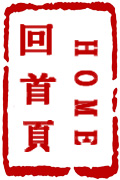 New Media Theory
新媒体理论/Xin1 Mei2 Ti3 Li3 Lun4
n/a
CHEARS: False
EARS: True
CMT: False
EARS2 Encyclopedia: False
CHEARS:
EARS: Machine Translation / MySQL (beta) at CHEARSdotinfo.co.uk
新媒体理论针对新兴数字科技的本质和影响展开研究,它与我们的日常生活息息相关,并且牵扯文化、经济、政治术语。这个理论主要涉及交互、界面、模拟、虚拟、控制和信息交换,以及艺术与文化实践当中,各种新形式的本质。在Lev Monovich的著作《新媒体语言》中,作者提出五个定义原则:数字化表现、模型化、自动化、变量和转码。
The study of the nature and impact of recent and emerging digital technologies and our interactions with them in everyday life, and in cultural, economic and political terms. Key themes might include interaction, interfaces, simulation, virtuality, control and exchange of information, the nature of new forms of artistic and cultural practice. In his book The Language of New Media, the writer Lev Monovich proposes five defining principles : numerical representation, Modularity, Automation, Variability, and Transcoding.
EARS 2: MT / MySQL (beta) at CHEARSdotinfo.co.uk
参看其它/See Also
术语翻译/Terms Translator
术语校对/Terms Proofreader
术语顾问/Consultant to terminology
参考文献/Bibliography
讲座/Lecture
评论/Comments
发表评论(预先注册)/Add comment on this term(members ONLY)