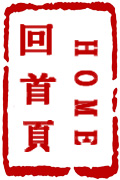 Intelligent Techno
智能铁科诺/Zhi4 Neng2 Tie3 Ke1 Nuo4
n/a
CHEARS: False
EARS: True
CMT: False
EARS2 Encyclopedia: False
CHEARS:
EARS: Machine Translation / MySQL (beta) at CHEARSdotinfo.co.uk
智能舞曲和智能铁科诺是根植于铁科诺和舞曲的音乐,但是更加适合在家里而不是在舞池听。"智能"这个标签起源于Warp公司在90年代初发行的《Artificial Intelligence》(人工智能)选集。有关的术语有相比起来词义稍广的"electronica"
IDM and Intelligent Techno are terms for electronic music rooted in Techno and dance music but intended less for the dance floor than for home listening. The "intelligent" tag stems from the Artificial Intelligence compilations, released by Warp in the early 1990s. Related to the slightly broader term "electronica".
EARS 2: MT / MySQL (beta) at CHEARSdotinfo.co.uk
参看其它/See Also
术语翻译/Terms Translator
术语校对/Terms Proofreader
术语顾问/Consultant to terminology
参考文献/Bibliography
讲座/Lecture
评论/Comments
发表评论(预先注册)/Add comment on this term(members ONLY)