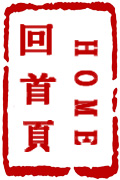 Graphic Interface
图形式界面/Tu2 Xing2 Shi4 Jie4 Mian4
n/a
CHEARS: False
EARS: True
CMT: False
EARS2 Encyclopedia: False
CHEARS:
EARS: Machine Translation / MySQL (beta) at CHEARSdotinfo.co.uk
图形界面是指人类和计算机通过一个图形软件进行交互。狭义上来说,实现人机交互只是通过鼠标控制光标;通过键盘控制菜单、窗口、对话框和图标。而广义上,它可以是能想象到的任何形式。互动乐器设计、实时演奏系统和图形化合成等,这些数字信号处理(DSP)的工作,都有一个适合音乐的、创新的图形界面。
A graphic interface is any means by which one may interact with a computer through some form of graphic software. Conventionally, this is achieved through keyboard and mouse control of cursors, menus, windows, dialogue boxes and icons, but may take any imaginable form. Much work in digital signal processing (DSP), interactive instrument design, real-time performance systems and Graphic Synthesis is concerned with the design of musically appropriate and innovative graphic interfaces.
EARS 2: MT / MySQL (beta) at CHEARSdotinfo.co.uk
参看其它/See Also
术语翻译/Terms Translator
术语校对/Terms Proofreader
术语顾问/Consultant to terminology
参考文献/Bibliography
讲座/Lecture
评论/Comments
发表评论(预先注册)/Add comment on this term(members ONLY)