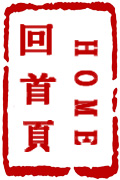 Fractal Theory
分形理论/Fen1 Xing2 Li3 Lun4
碎形理論
CHEARS: False
EARS: True
CMT: False
EARS2 Encyclopedia: False
CHEARS:
EARS: Machine Translation / MySQL (beta) at CHEARSdotinfo.co.uk
分形是几何学中的图形(不规则碎片形),它是单一图形(动机)的重复,而且其数值范围不断递减("自相似性")。Benoit B. Mandelbrot是这个领域的权威人物。分形理论以科学的方法研究分形的本质和它潜在的应用性。在音乐中,它可以作为一种工具应用在形式化作曲和声音合成方面。
A fractal is a geometric figure in which a single motif is repeated at a continuously decreasing scale ("self-similarity"). Its godfather is Benoit B. Mandelbrot. Fractal Theory is the scientific discipline that investigates the nature of fractals and potential application. It is applied in music both as a tool of formalised composition and in sound synthesis.
EARS 2: MT / MySQL (beta) at CHEARSdotinfo.co.uk
参看其它/See Also
术语翻译/Terms Translator
术语校对/Terms Proofreader
术语顾问/Consultant to terminology
参考文献/Bibliography
讲座/Lecture
评论/Comments
发表评论(预先注册)/Add comment on this term(members ONLY)