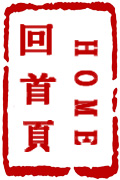 Formalism
形式主义/Xing2 Shi4 Zhu3 Yi4
形式主義
CHEARS: False
EARS: True
CMT: False
EARS2 Encyclopedia: False
CHEARS:
EARS: Machine Translation / MySQL (beta) at CHEARSdotinfo.co.uk
形式主义音乐常建立在某种构想之上。它设想音乐在形式上具有可设计和可操作的"语法"和"句法"。因此意味着它可以使用任何内在的或外在的体系,来从微型或宏观结构建立音乐。

形式主义有时候也应用于艺术中,就像是总体与局部的关系。
Formalism in music is often based on assumptions that music possesses 'grammars' and 'syntaxes' that may be conceived of and manipulated in formal ways. Therefore it implies the use of any intrinsic or extrinsic system in the creation of micro- and/or macro-structures in music.

Formalism is also sometimes used in art as the sum total of the whole and the relationship of its parts.
EARS 2: MT / MySQL (beta) at CHEARSdotinfo.co.uk
参看其它/See Also
术语翻译/Terms Translator
术语校对/Terms Proofreader
术语顾问/Consultant to terminology
参考文献/Bibliography
讲座/Lecture
评论/Comments
发表评论(预先注册)/Add comment on this term(members ONLY)