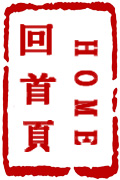 Feedback
回授(反馈)/Hui2 Shou4(Fan3 Kui4)
回授(反饋)
CHEARS: False
EARS: True
CMT: False
EARS2 Encyclopedia: False
CHEARS:
EARS: Machine Translation / MySQL (beta) at CHEARSdotinfo.co.uk
在音乐范畴中,回授是指在电子或模拟设备内,输出信号以某种原因(方式)与输入信号相连形成回路所产生的效应。例如,当一个麦克风与扬声器靠近时,就会产生回授现象——其原因在于模拟磁带所回放的信号会(部分)当作新录制的声音而输入。此外,在人工智能中,反馈(Feedback之另一义)也指所收到的信息能影响未来的决策这一现象,既"行为矫正"(Behaviour modification)。
In music, this term refers to an effect produced by having an electronic or analogue circuit in which an output signal is somehow connected to the input signal. For example, this can take place when a microphone feeds back through loudspeakers in its proximity, when a signal played back on an analogue tape is used as (part of) the input for the newly recorded sound. In Artificial Intelligence, feedback can also refer to behaviour modification in which information received can influence future decisions.
EARS 2: MT / MySQL (beta) at CHEARSdotinfo.co.uk
参看其它/See Also
术语翻译/Terms Translator
术语校对/Terms Proofreader
术语顾问/Consultant to terminology
参考文献/Bibliography
讲座/Lecture
评论/Comments
发表评论(预先注册)/Add comment on this term(members ONLY)