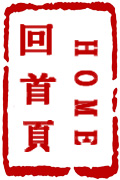 Envelope Generation
包络生成/Bao1 Luo4 Sheng1 Cheng2
n/a
CHEARS: False
EARS: True
CMT: False
EARS2 Encyclopedia: False
CHEARS:
EARS: Machine Translation / MySQL (beta) at CHEARSdotinfo.co.uk
包络产生是关于一定时间內声音信号的动态轮廓的生成。它通常用这个四个参数作为基础:起、衰、延、消. 然而,也有一些其他的包络生成方法可以运用,包括一些非常尖端的方法(例如,加法合成软中运用的方法)
Envelope generation concerns the creation of a dynamic profile of a sound signal in time. It is normally associated with the use of four parameters, Attack, Decay, Sustain, Release as its basis. However, there are other approaches of envelope generation available including very sophisticated ones (e.g., used in additive synthesis software).
EARS 2: MT / MySQL (beta) at CHEARSdotinfo.co.uk
参看其它/See Also
术语翻译/Terms Translator
术语校对/Terms Proofreader
术语顾问/Consultant to terminology
参考文献/Bibliography
讲座/Lecture
评论/Comments
发表评论(预先注册)/Add comment on this term(members ONLY)