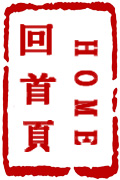 Computing
运算/Yun4 Suan4
運算
CHEARS: False
EARS: True
CMT: False
EARS2 Encyclopedia: False
CHEARS:
EARS: Machine Translation / MySQL (beta) at CHEARSdotinfo.co.uk
这是一个庞大的学科。在本体系中,其研究范围内的术语以伞状结构排列,主要是为了探究一部功能性系统(例如计算机)在执行算法,或者逻辑处理与数据处理方面的用途。就电子音乐而言,对运算方式的研究不但是为了开发以创作为目的的工具,虽然这种势头越发的强烈,而且它还拥有更加广阔的应用空间:例如音乐学、分析、教育学,以及其它姊妹领域像声学、心理声学、音乐心理学、虚拟现实、人工智能、认知科学、举不胜举。近来,随着计算机网络的普及,还进一步促使了交互式音乐和互联网音乐的发展。
This vast discipline of study appears here as an umbrella term to include research into the use of functional systems (i.e. computers) to perform arithmetical, logical and data processing operations. Research in computing is pertinent to electroacoustic music not only in terms of the development of tools for its creation, and more recently dissemination, but also in the development of paradigms for musicology, analysis, education, and sister fields such as acoustics, psychoacoustics, music psychology, virtual reality, articificial intelligence, cognitive science, amongst many others. The networking of computers has led to recent developments in Interactivity and Internet Music.
EARS 2: MT / MySQL (beta) at CHEARSdotinfo.co.uk
参看其它/See Also
术语翻译/Terms Translator
术语校对/Terms Proofreader
术语顾问/Consultant to terminology
参考文献/Bibliography
讲座/Lecture
评论/Comments
发表评论(预先注册)/Add comment on this term(members ONLY)