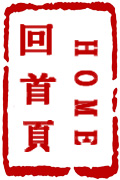 Collaboration
协作/He2 Zuo4 Zuo4 Pin3
協作
CHEARS: False
EARS: True
CMT: False
EARS2 Encyclopedia: False
CHEARS:
EARS: Machine Translation / MySQL (beta) at CHEARSdotinfo.co.uk
协作是指两个人(或两人以上)的集体行为,彼此之间有着共同的目标或结果。他们(如音乐家,舞蹈家,视频艺术家)可能会跨越电子音乐的范畴,从而纵横于多种艺术形式与学科之间进行协作(如音乐家,程序员,与硬件设计者)。然而与戏剧,表演艺术,舞蹈和视觉艺术之中的协作相比,此概念在传统和当代音乐创作中并没有得到如此广泛的应用。
The collective action of two or more people towards a mutually shared aim or outcome.his may extend beyond electroacoustic music to collaboration across art forms (e.g. musician and dancer or video artist) or disciplines (e.g. musician and computer programmer or hardware designer).Although in evidence in virtually all forms of traditional and contemporary music-making, the term has not been used as widely as it is in, for example, theatre, performance art, dance or the visual arts.
EARS 2: MT / MySQL (beta) at CHEARSdotinfo.co.uk
参看其它/See Also
术语翻译/Terms Translator
术语校对/Terms Proofreader
术语顾问/Consultant to terminology
参考文献/Bibliography
讲座/Lecture
评论/Comments
发表评论(预先注册)/Add comment on this term(members ONLY)