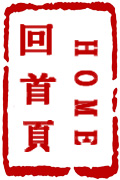 Close-mic Recording
近距离拾音/Jin4 Jv4 Li2 Shi2 Yin1
超短矩測量法錄音
CHEARS: False
EARS: True
CMT: False
EARS2 Encyclopedia: False
CHEARS:
EARS: Machine Translation / MySQL (beta) at CHEARSdotinfo.co.uk
无论是录音工作室里还是户外,话筒都可以被放置在距离声源很近的位置。近距离拾音能够敏锐的捕捉到丰富的声音细节,这意味着可以创作出一些前所未有的音乐素材,或者在工作室中研究或处理这些声音,因此在电子声学的实践中经常被用到。就如同摄影中微距摄影、特写以及显微镜的关系一样。由于话筒和声源的距离非常近,近距离拾音只会保留很少的录音声学环境的信息。而这样的声音素材很适合在后期进行再处理,这也就是是近距离拾音的优势所在。
Whether in the studio or in the field a microphone may be placed in close proximity to the physical source of a sound. Close-mic recording is common in electroacoustic practice since it allows for the capture of rich spectral detail that may serve an important function in the signifying potential of musical material or the investigation and manipulation of this detail as a structuring principle in the studio. Analogies could be made with macro-photography, close-up shots, or the microscope. Since there is very little distance between microphone and the cause of a sound, close-mic recordings will generally reveal little information as to the acoustic environment in which the recording was created, which may be deemed an advantage if material is to undergo later transformation or signal processing.
EARS 2: MT / MySQL (beta) at CHEARSdotinfo.co.uk
参看其它/See Also
术语翻译/Terms Translator
术语校对/Terms Proofreader
术语顾问/Consultant to terminology
参考文献/Bibliography
讲座/Lecture
评论/Comments
发表评论(预先注册)/Add comment on this term(members ONLY)