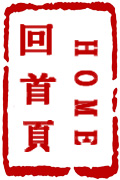 Bruitisme
噪音主义/Zao4 Yin1 Zhu3 Yi4
n/a
CHEARS: False
EARS: True
CMT: False
EARS2 Encyclopedia: False
CHEARS:
EARS: Machine Translation / MySQL (beta) at CHEARSdotinfo.co.uk
1913年,未来主义的代表人物路易吉·鲁索罗首先提出了这个术语,它是噪音艺术的一部分。本术语最初应用在他提及的新型噪声乐器上,Intonarumori(噪声乐器),它可以单独演奏也可以和管弦乐合奏。这个术语经过了几十年漫长的演变,和斯托克豪森的早期作品有着密不可分的联系,在他的呼吁之下才将噪声解放了出来。
A term invented by the futurist, Luigi Russolo in 1913 as part of his art of noises. Originally the term was applied with reference to new noise instruments, Intonarumori, that were played on their own as well as alongside orchestral instruments. The term evolved throughout the decades and has often been associated with works by Karlheinz Stockhausen who called for the emancipation of noise in many of his earlier works.
EARS 2: MT / MySQL (beta) at CHEARSdotinfo.co.uk
参看其它/See Also
术语翻译/Terms Translator
术语校对/Terms Proofreader
术语顾问/Consultant to terminology
参考文献/Bibliography
讲座/Lecture
评论/Comments
发表评论(预先注册)/Add comment on this term(members ONLY)