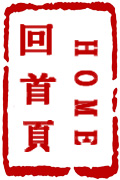 Aural Analysis
听力分析/Ting1 Li4 Fen1 Xi1
n/a
CHEARS: False
EARS: True
CMT: False
EARS2 Encyclopedia: False
CHEARS:
EARS: Machine Translation / MySQL (beta) at CHEARSdotinfo.co.uk
听觉分析的意思是为了更好的理解音乐的内容和结构,而不去使用一个传统形式的乐谱,仅仅依靠调查工作人员的聆听体验来判断。在电子音乐中,大部分的作品都没有使用传统形式的乐谱。听觉分析是一种手段,它可以综合识别指定(录音)作品的各个方面及具体细节,它通常需要反复聆听来确认。
Aural analysis is a means towards a greater understanding of musical content and structure without the use of a prescriptive score, relying instead upon the listening experience of the person(s) investigating the work. In electroacoustic music, most work exists without a prescriptive score. Aural analysis is a means of identifying general aspects as well as specific detail of a given (recorded) work. It normally involves repeated listening for confirmation.
EARS 2: MT / MySQL (beta) at CHEARSdotinfo.co.uk
参看其它/See Also
术语翻译/Terms Translator
术语校对/Terms Proofreader
术语顾问/Consultant to terminology
参考文献/Bibliography
讲座/Lecture
评论/Comments
发表评论(预先注册)/Add comment on this term(members ONLY)