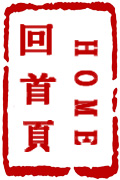 VJ Culture
VJ文化/Vj Wen2 Hua4
n/a
CHEARS: False
EARS: True
CMT: False
EARS2 Encyclopedia: False
CHEARS:
EARS: Machine Translation / MySQL (beta) at CHEARSdotinfo.co.uk
在现场作为音乐一部分的视觉操作和表演,近几年随着数字技术的进步得到了相当程度的发展。尽管该词来源于Video(视频),但是它的现场表演和即兴很大程度上是靠软件来混合、操作、合成视觉材料来达成的。在视觉和音乐表演之间可能有也可能没有技术上或艺术上的映射关联。
The live manipulation and performance of visuals as part of musical events has been enabled to expand considerably in recent years through developments in digital technology. Although the name derives from video, it is largely through software that live performance and improvisation which mix, manipulate or synthesise visual materials has come about. There may or may not be technological or artistic mappings between the visual and musical performances.
EARS 2: MT / MySQL (beta) at CHEARSdotinfo.co.uk
参看其它/See Also
术语翻译/Terms Translator
术语校对/Terms Proofreader
术语顾问/Consultant to terminology
参考文献/Bibliography
讲座/Lecture
评论/Comments
发表评论(预先注册)/Add comment on this term(members ONLY)