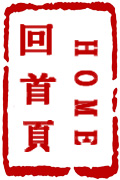 Video Art
视频艺术/Shi4 Pin2 Yi4 Shu4
n/a
CHEARS: False
EARS: True
CMT: False
EARS2 Encyclopedia: False
CHEARS:
EARS: Machine Translation / MySQL (beta) at CHEARSdotinfo.co.uk
视频艺术是在1970年代对新兴视频技术的探索中发展起来的。其目的是利用这个媒介的特别机遇开拓出一种区别于传统的电影,或者先前的在美术馆展览的艺术作品(包括装置艺术)
今天看来,该词的本质变得比较富有历史意义。
Video Art developed in 1970s as an exploration of emerging video technologies, and aimed to exploit specific opportunities of the medium as distinct from either traditional film, or previous gallery-based artwork, including installation. It was for this latter area that the majority of video art was probably conceived. Today, the term appears to be becoming rather historical in nature.
EARS 2: MT / MySQL (beta) at CHEARSdotinfo.co.uk
参看其它/See Also
术语翻译/Terms Translator
术语校对/Terms Proofreader
术语顾问/Consultant to terminology
参考文献/Bibliography
讲座/Lecture
评论/Comments
发表评论(预先注册)/Add comment on this term(members ONLY)