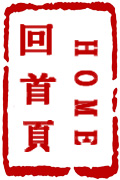 Time-stretching
时间缩放/Shi2 Jian1 Suo1 Fang4
n/a
CHEARS: False
EARS: True
CMT: False
EARS2 Encyclopedia: True
CHEARS:
EARS: Machine Translation / MySQL (beta) at CHEARSdotinfo.co.uk
A DSP operation initially designed to stretch soundfiles in their duration, ideally without affecting their pitch (or pitches). This is the same procedure that allows pitch transpositions without changes in the soundfile's duration (pitch-shifting). When applied exaggeratedly to complex events, time-stretching abandons its initial goal of changing duration to that of creating less predictable events recalling Pierre Schaeffer's experience in 'Les Seuils Temporels de l'Oreille'. This relates to what I call 'non-linear response' of electroacoustic equipment. (Source - Rodolfo Caesar (1992). The Composition of Electroacoustic Music. PhD Thesis, University of East Anglia.)
EARS 2: MT / MySQL (beta) at CHEARSdotinfo.co.uk
时间缩放可以对声音的持续时间进行改变。并且时间缩放可以让声音的持续时间变的更长或着更短。

时间缩放可以通过数字技术单独发生,不与音高移位产生联系,但时间缩放和音高移位在模拟技术下产生联系并同时发生(比如,用错误的速度播放音频)。

在数字音乐中,时间延长和压缩意味着在不改变音高的情况下,延长或缩短声音的时值。当使用磁带时,音高的上升或者下降是根据读取磁带速度的增加或者减少,变化而变化。
A manipulation in which the Duration of a sound is altered. Time stretching can be used to make sounds longer or shorter.

Time-stretching can be done on its own using digital technology, or can be linked with pitch-shifting as it was with analogue technology (for example as in playing a record at the wrong speed).

[In digital music, time stretching and compression involve the elongation or reduction of a recording without changing its pitch. Whilst using tapes, the pitch rose or descended according to the amount of increased or decreased speed.]

Large-scale stretching can lead to granular textures; large-scale compression can lead to the source becoming masked.
参看其它/See Also
术语翻译/Terms Translator
术语校对/Terms Proofreader
术语顾问/Consultant to terminology
参考文献/Bibliography
讲座/Lecture
评论/Comments
发表评论(预先注册)/Add comment on this term(members ONLY)