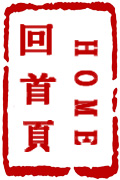 Audio Analysis
音频分析/Yin1 Pin2 Fen1 Xi1
n/a
CHEARS: False
EARS: True
CMT: False
EARS2 Encyclopedia: False
CHEARS:
EARS: Machine Translation / MySQL (beta) at CHEARSdotinfo.co.uk
这是指运用在从音频信号中提取信息的技术,随着音频信号在数字领域中各种各样表现形式的出现,有大量的手段可能受到音频分析技术的影响。需要注意一点,音频分析技术并不一定意味着只能用在音乐分析中。多数情况下,音频分析技术的使用方法可以通过不同的角度进行诠释。
This refers to the use of technology to extract information from audio signals. With the various forms of representation of audio signals available in the digital domain, there are a large number of means in which this audio analysis could be affected. It should be noted that audio analysis does not necessarily imply potential for use in musical analysis – many analyses will require some degree of interpretation for use in this regard.
EARS 2: MT / MySQL (beta) at CHEARSdotinfo.co.uk
参看其它/See Also
术语翻译/Terms Translator
术语校对/Terms Proofreader
术语顾问/Consultant to terminology
参考文献/Bibliography
讲座/Lecture
评论/Comments
发表评论(预先注册)/Add comment on this term(members ONLY)