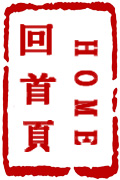 Sonification
可听化/Ke3 Ting1 Hua4
n/a
CHEARS: False
EARS: True
CMT: False
EARS2 Encyclopedia: False
CHEARS:
EARS: Machine Translation / MySQL (beta) at CHEARSdotinfo.co.uk
历史上,数据的可视化和事物之间的关系常被用来阐述讲解它们。可听化通过声音来表达数据,涉及到将数据映射到可听范围的处理。该领域近年来得到的兴趣与发展有目共睹。
Historically, visualisations of data and relationships between things have been used in their elucidation. Sonification is the use of representations of data through sound, involving a mapping process into the aural realm. This area of research and application has witnessed considerable expansion and interest in recent years.
EARS 2: MT / MySQL (beta) at CHEARSdotinfo.co.uk
参看其它/See Also
术语翻译/Terms Translator
术语校对/Terms Proofreader
术语顾问/Consultant to terminology
参考文献/Bibliography
讲座/Lecture
评论/Comments
发表评论(预先注册)/Add comment on this term(members ONLY)