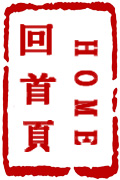 Radio Art
无线电艺术/Wu2 Xian4 Dian4 Yi4 Shu4
n/a
CHEARS: False
EARS: True
CMT: False
EARS2 Encyclopedia: False
CHEARS:
EARS: Machine Translation / MySQL (beta) at CHEARSdotinfo.co.uk
无线电艺术用无线电作为媒介。音质比起概念上的独创性来说是次要的。广播艺术的历史展示了一个从广播剧到具象音乐,从纪实性节目到任何声音艺术的表现的演化。他的德语名Hörspiel的意思就是广播剧,涉及那个已完整建立起来、经常是实验性的媒介。类似于对幻听音乐,Michel Chion的术语"耳朵的电影"(Cinéma pour l'Oreille)也是适当的形容。
Radio art is the use of radio as a medium of art. Sound quality is secondary to conceptual originality. Radio art's history demonstrates an evolution from the radio play through Musique Concrète and documentary radio to any manifestation of sonic art through the radio medium. Interestingly, its German name, Hörspiel, means radio play; It refers to a well-established often experimental medium. Similar to acousmatic music, Michel Chion's term Cinéma pour l'Oreille is apropos.
EARS 2: MT / MySQL (beta) at CHEARSdotinfo.co.uk
参看其它/See Also
术语翻译/Terms Translator
术语校对/Terms Proofreader
术语顾问/Consultant to terminology
参考文献/Bibliography
讲座/Lecture
评论/Comments
发表评论(预先注册)/Add comment on this term(members ONLY)