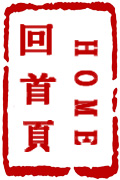 Plug-in (Plugin)
插件/Cha1 Jian4
插件
CHEARS: False
EARS: True
CMT: False
EARS2 Encyclopedia: False
CHEARS:
EARS: Machine Translation / MySQL (beta) at CHEARSdotinfo.co.uk
插件一种是可应用在声音或MIDI中的软件处理工具。它既可以在DSP中进行破坏性处理,也可以在虚拟混音环境中作为一个"插入"工具使用。此外,随着虚拟乐器的发展与出现,有一种工具插件可以插入于混音轨道中作为乐器使用。
A plug-in is a software manipulation tool for sound or MIDI. It may be utilised as a destructive form of DSP or as an insert in a virtual mixing environment. Moreover, with the development of virtual instruments appeared instrumental plugins which can be insert as instruments in the mixing tracks.
EARS 2: MT / MySQL (beta) at CHEARSdotinfo.co.uk
参看其它/See Also
术语翻译/Terms Translator
术语校对/Terms Proofreader
术语顾问/Consultant to terminology
参考文献/Bibliography
讲座/Lecture
评论/Comments
发表评论(预先注册)/Add comment on this term(members ONLY)