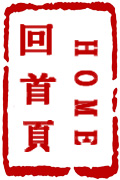 Philosophy Of Music
音乐哲学/Yin1 Yue4 Zhe2 Xue2
音樂哲學
CHEARS: False
EARS: True
CMT: False
EARS2 Encyclopedia: False
CHEARS:
EARS: Machine Translation / MySQL (beta) at CHEARSdotinfo.co.uk
其关键概念的思考主要与音乐的基础本质,或者音乐的基础面貌有关,以及音乐中更广义的带有历史概念的哲学研究。一些传统观念认为音乐哲学的概念包括:美学、音乐与情感、音乐表现、意义与理解、表演与解释。以音乐为出发点,哲学研究还可以与社会研究,或者政治研究相互重叠。音乐哲学也会涉及存在论的问题,或者说哪些是音乐,而哪些不是。在电子声学研究中,一方面可以利用音乐哲学里传统的概念,另一方面可以突出研究中的新领域(例如与科技哲学相关的内容),或者可以使哲学发展与音乐发展达到更宽泛的同步化(例如现象学)。
The consideration of key ideas regarding the fundamental nature of music, or aspects of music, as well as of music within the broader philosophical study of the history of ideas. Some traditional concerns of the philosophy of music are - aesthetics ; music and emotions ; musical expression, meaning and understanding ; performance and interpretation. Philosophical studies may also overlap with social or political studies of music. The philosophy of music is also concerned with ontological issues, or establishing what music is and what it is not. The study of electroacoustic music may draw upon traditional concerns of music philosophy, may highlight new areas of study (e.g. with the philosophy of technology), or may draw upon philosophical developments that were broadly synchronous with musical ones (e.g. phenomenology).
EARS 2: MT / MySQL (beta) at CHEARSdotinfo.co.uk
参看其它/See Also
术语翻译/Terms Translator
术语校对/Terms Proofreader
术语顾问/Consultant to terminology
参考文献/Bibliography
讲座/Lecture
评论/Comments
发表评论(预先注册)/Add comment on this term(members ONLY)