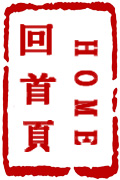 Ambisonic
声重发系统/Sheng1 Chong2 Fa1 Xi4 Tong3
n/a
CHEARS: False
EARS: True
CMT: False
EARS2 Encyclopedia: False
CHEARS:
EARS: Machine Translation / MySQL (beta) at CHEARSdotinfo.co.uk
声重发系统可以把单一通道编码分配到四个可独立控制的输出通道。扬声器的摆放相互影响并相互补偿着,这决定了声音在回放时的空间定位。回放声音时的扬声器就不再被认为是点声源。声重发系统可以有效地避免声音在空间定位方面的一些问题,尤其减少了在非最佳监听位置的空间感损失。
Ambisonics is a means of recording whereby a single channel is encoded into four independently controllable output channels. Spatial orientation during playback is created through the interactive and complementary behaviour of a (variably sized) group of loudspeakers. Loudspeakers during ambisonic playback tend to not be perceived as point sources, and ambisonics is seen by some as an effective means of avoiding the problems of diffused stereo performance practice, in particular the loss of spatial control when a listener is situated too far from the stereo 'sweet spot'.
EARS 2: MT / MySQL (beta) at CHEARSdotinfo.co.uk
参看其它/See Also
术语翻译/Terms Translator
术语校对/Terms Proofreader
术语顾问/Consultant to terminology
参考文献/Bibliography
讲座/Lecture
评论/Comments
发表评论(预先注册)/Add comment on this term(members ONLY)