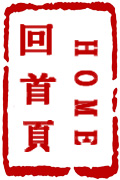 Linguistics
语言学/Yu3 Yan2 Xue2
語言學
CHEARS: False
EARS: True
CMT: False
EARS2 Encyclopedia: False
CHEARS:
EARS: Machine Translation / MySQL (beta) at CHEARSdotinfo.co.uk
简而言之,语言学是一种科学的研究方法。它可以使用理论的方法、实践的方法和比较的方法。在语言学中有数不清的专业与研究途径,例如:综合语言学、音韵学、语音学、社会语言学、心理语言学、语言障碍矫正、计算语言学,这些只是其中的一少部分而已。这个伞状标题正是围绕着上述所提到的理论观点,以及它们对电子声学音乐所产生的影响而展开的研究。
Simply stated, Linguistics is the scientific study of language. It may take theoretical, applied and comparative forms. There are a myriad of specialities and approaches within linguistics (e.g. general linguistics, phonology, phonetics, sociolinguistics, psycholinguistics, speech therapy, computational linguistics, to list but a few). This umbrella heading cites research from any one of these perspectives as it has influenced the study of electroacoustic music.
EARS 2: MT / MySQL (beta) at CHEARSdotinfo.co.uk
参看其它/See Also
术语翻译/Terms Translator
术语校对/Terms Proofreader
术语顾问/Consultant to terminology
参考文献/Bibliography
讲座/Lecture
评论/Comments
发表评论(预先注册)/Add comment on this term(members ONLY)