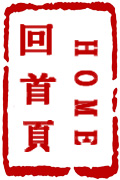 Intermodulation
交互调制/Jiao1 Hu4 Tiao2 Ji4
n/a
CHEARS: False
EARS: True
CMT: False
EARS2 Encyclopedia: False
CHEARS:
EARS: Machine Translation / MySQL (beta) at CHEARSdotinfo.co.uk
In its most general sense, the transfer or morphing of characteristics of one sound to another. It is therefore closely allied to the notion of transformations of sound.

However, the term has a more precise meaning in the work of the composer Karlheinz Stockhausen, who during the 1960's, in the context of his serialist aesthetics and 'universalist' spiritual ideology, was much occupied with how to integrate heterogeneous sonic material using strategies other than collage. Employing studio techniques based upon multiple ring modulation, Stockhausen intermodulated, or 'fused', excerpts of existing musics from diverse cultures (Telemusik -1966) or multiple national anthems from around the globe (Hymnen -1967). This sense of the term therefore reveals a cultural as well as technical dimension.
EARS 2: MT / MySQL (beta) at CHEARSdotinfo.co.uk
参看其它/See Also
术语翻译/Terms Translator
术语校对/Terms Proofreader
术语顾问/Consultant to terminology
参考文献/Bibliography
讲座/Lecture
评论/Comments
发表评论(预先注册)/Add comment on this term(members ONLY)