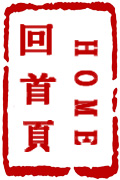 Granular Resynthesis
粒子再合成/Li4 Zi3 Zai4 He2 Cheng2
n/a
CHEARS: False
EARS: True
CMT: True
EARS2 Encyclopedia: False
CHEARS:
EARS: Machine Translation / MySQL (beta) at CHEARSdotinfo.co.uk
Granular Synthesis draws on the principle of amplitude synthesis (since a sound demands the addition of perhaps thousands of grains) and also offers possibilities for sound transformation. In addition to the direct synthesis of grains, acoustic sounds can be 'granulated', and the parameters of pitch and time then separated as in phase vocoding. One of the first composers to use the technique was the American Curtis Roads, who in the course of a series of experiments starting in 1975 composed several pieces using the technique either in part or, in the case of 'Prototype' (1975), throughout. More recent research by Barry Truax has concentrated on methods of controlling granular synthesis in real time. (Source - Richard Dobson (1992). A Dictionary of Electronic and Computer Music Technology. Oxford University Press.)
EARS 2: MT / MySQL (beta) at CHEARSdotinfo.co.uk
A method by which sounds are broken into tiny Grains and then reassembled and reorganised to form other sounds.
参看其它/See Also
术语翻译/Terms Translator
术语校对/Terms Proofreader
术语顾问/Consultant to terminology
参考文献/Bibliography
讲座/Lecture
评论/Comments
发表评论(预先注册)/Add comment on this term(members ONLY)