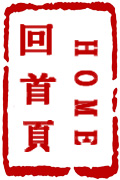 Gesture Capture
姿态捕捉/Zi1 Tai4 Bu3 Zhuo1
n/a
CHEARS: False
EARS: True
CMT: False
EARS2 Encyclopedia: False
CHEARS:
EARS: Machine Translation / MySQL (beta) at CHEARSdotinfo.co.uk
Gesture capture has recently witnessed a considerable expansion as an area of technological research. In musical terms, the concept of gesture capture is a simple one that nevertheless has an enormous range of creative applications. Gesture capture may be used to refer to the tracking of the physical actions of a musical performer of an acoustic instrument (key movements, finger action, breath control and so on) or of an electronic instrument (where performance information may be mapped elsewhere to creative ends). Gesture capture may also be used to describe any system that analyses acoustic data to glean information concerning musical performance. In interactive works, the information 'captured' in such a process is mapped in such a way as to have an effect on some other aspect of the performance, for example the real-time processing or synthesis of other musical material. It may also be used to describe any system that tracks visual movements through optical means.

Gesture capture is not restricted to the physical actions of musicians. The gestures of dancers, for example, could be 'translated' to create or have an affect on electroacoustic music.
EARS 2: MT / MySQL (beta) at CHEARSdotinfo.co.uk
参看其它/See Also
术语翻译/Terms Translator
术语校对/Terms Proofreader
术语顾问/Consultant to terminology
参考文献/Bibliography
讲座/Lecture
评论/Comments
发表评论(预先注册)/Add comment on this term(members ONLY)