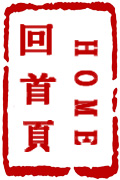 CHEARS
启耳思/Qi3 Er3 Si1
啓耳思
CHEARS: True
EARS: False
CMT: False
EARS2 Encyclopedia: False
Loading...
No Audio (with subtitles)
14MB/1280*720/streaming from CHEARS.info server in UK
Loading...
Live at De Montfort University, Leicester, UK in 2017
14MB/960*540/streaming from CHEARS.info server in UK
CHEARS:
启耳思:中国电子声学资源调查,英文首字母缩写,通过音译而得。
China ElectroAcoustic Resource Survey, abbreviated as CHEARS. By its transliteration in Chinese, Qi3 Er3 Si1, which means "Get Your Ears (耳) Enlightened (启) to Think (思)".
EARS: Machine Translation / MySQL (beta) at CHEARSdotinfo.co.uk
Educational Goals:
* Possible – Pre-College introduction (diploma or certificate) in Electroacoustic Music, Sound Design and/or Studio Engineering.
* BA or BMus degree in Electroacoustic Music; BSc degree in Studio Engineering.
* Desirable – BA degree in Sound Design.
* MA or MMus degree in Electroacoustic Music and, if possible, Sound Design; MSc in Studio Engineering.
* PhD
Two clear goals:
• To have the undergraduates and postgraduates interact as much as possible (postgraduates = role model).
• To have the Centre and the Composition Department interact wherever relevant seeking synergy.

Research Goals:
* Projects in Electroacoustic Music Studies and related Technological Development.
* Projects in Sound Design (eventually with other media) and related Technological Development.
* Projects in Audio Recording and related Technological Development.
Research involves scholarship, artistic creativity and technological development and can become a source of income generation in due course. Subjects beyond creative outputs might include electroacoustic music analysis, soundscape studies, spatialisation, interactivity (e.g., sensor tracking), hacking, multimedia (sound design) developments as well as field recording, binaural/ambisonic recording and multi-channel recording.

Commercial Collaborations:
With regional businesses (Tianjin to Beijing areas?) – Development opportunities ideally creating income generation in the coming years.

Staffing:
• Centre Director – responsible for the Centre's vision and success (ideally reporting directly to the President) – initially part-time.
• Academic Staff (including at one PhD full-time member/BA coordinator) – the number of staff to be determined by the number of courses and students at all levels following existent TJCM norms.
• At least one technician to oversee creative studios, workshop studios, recording studios, laboratories, computer rooms and concert venues.
• Administrative Staff and Assistants to Academic Staff.

Spaces beyond Classrooms:
• A number of computer workstations/labs (headphones) to be determined by the student population.
• 1 – 3 multi-channel creativity production studios (including at least one allowing for video production).
• Workshop studios including one particularly suited for interactivity projects.
• A room for instrument building (live electronics)
• A room for the creation and display of sound installations.
• 2 – 3 recording studios.
• A purpose-built and acoustically relevant small to midsize performance space with 3-d sound diffusion possibilities (can be shared with other departments if needed).

Student intake:
Proposal: up to 10 students/year in electroacoustic music, 5-10 in sound design and 5 students/year for recording at undergraduate level. No maximum number for masters and PhD students. Pre-college numbers and appropriate fee level to be negotiated.

Season:
• Annual concert series at the Conservatory and in outside venues in Tianjin and beyond.
• Annual festival of electroacoustic/experimental/'underground' latest developments making it highly distinctive in today's Chinese new music landscape.
• + Shorter festival/competition of combined (mixed and vocal/instrumental + live electronic) works. The above two can be combined if that is useful.
• At least one conference, forum or symposium per year in Tianjin of national or international importance.
• If there is a pre-college course, outreach at schools in the region (concerts, workshops and short-courses).

Partnerships:
• Exchange agreements with Chinese and foreign educational institutions regarding education, research and cultural exchange.
• + Similar agreements with relevant cultural and commercial organisations.

Ideally this Centre would have its own status and not fall under the Composition Department. It should have its own separate entrance exams for electroacoustic music, sound design and audio recording technology. If it is to fall under the Composition Department, it should not increase staff workload (e.g., Department Head).
EARS 2: MT / MySQL (beta) at CHEARSdotinfo.co.uk
1877
• Thomas Edison invents the phonograph.

1914
• Russolo conducts the first public performance of music composed for his intonarumori (noise instrument).

1931
• Varese composes Ionisation, the first European composition written solely for percussion.

1948
• Pierre Schaeffer debuts his first musique concrète compositions in a "Concert of Noises" broadcast over French radio.

1950
• Schaeffer and Pierre Henry complete Symphonie pour un homme seul (Symphony for a Man Alone), their musique concrète masterpiece.

1951
• Cage composes two key indeterminate compositions: Imaginary Landscape No.4 for 12 radios, and Music of Changes, composed by tossing coins to determine pitch, duration, and attack.

• Schaeffer and Henry establish a studio at the Radiodiffusion Television Françoise(French Radio-Television) called Groupe de Recherché de Musique Concrète, which soon host Pierre Boulez, Karlheinz Stockhausen, lannis Xenakis and others. (In 1957, the studio would change its name to Group de Recherché Musicales [GRM].)

• Werner Meyer-Eppler, Herbert Eimert, and Stockhausen establish an electronic music studio at Westdeutscher Rundfunk(West German Radio) in Cologne. Eschewing concrete sounds for pure electronic synthesis, the studio come to represent a methodology that rivals musique concrète : elektronische Musik

1952
• Cage composes the famous "slient piece" 4'33'', which calls upon the performer to make no intentional sounds, and Williams Mix, which cuts up and splices together more than 500 bits of found sound.

• Earle Brown composes Folio, a pioneering set of graphic scores that includes December 1952.

• Otto Luening and Vladimir Ussachevsky begin to construct an electronic music studio at Columbia University.

1956
• Stockhausen completes the electronic composition Gesang der Jünglinge.

1958
• Varèse composes Poème électronique and Xenakis composes Concret P-H for the Brussels Exposition's Philips Pavilion, designed by Le Corbusier and Xenakis.

1957-59
• At Bell Labs, Max Matthews begins experimenting with computer programs to create sound material.

1960
• Stockhausen complete the electronic composes Kontakte.

1961
• First Concert of works by members of the Columbia-Princeton Electronic Music Center, officially established at Columbia University in 1959 by Lenin, Ussachevsky, and Milton Babbit.

• In Ann Arbor, Michigan, Robert Ashley and Gordon Mumma establish the annual ONCE Festival of experimental music and multi-media performance.

1964
• Riley composes In C, the first popular classic of music minimalism.

1965
• Steve reich produces his tape-recorder compositions It's Gonna Rain and Come Out, early classics of minimalism and experimental music.

• The Beatles experiment with tape collage on "Tomorrow Never Knows."

1967
• Stockhusen composes Hymnen, a tape collage of national anthems from around the world.

• Cardeew completes his massive graphic score Treatise.

1968
• David Tudor composes Rainforest, an early masterpiece of live electronic music.

1969
• Cardew convenes the Scratch Orchestra, a large collective of amateur musicians and non-musicians who perform part his work-in-progress The Great Learning. Among the Orchestra's members are Brian Eno and Bryars, who founds his own amateur orchestara, the Portsmouth Sinfonia, the same year.

1971
• Due to internal criticism from communist members, The Scratch Orchestra dissolves and Cardew becomes a devoted Marxist-Leninist. Invited by the BBC to introduce a performance by his former teacher and mentor Stockhausen, Cardew delivers a speech titled "Stockhausen Serves Imperialism."

1972
• King Tubby invents dub (and, in the process, the remix), dropping sounds in and out of the mix and adding reverb and delay to instrumental reggae B-sides.

1973
• Canadian composer R. Murray Schafer publishes The Music of the Environment, an early version of his magnum opus The Tuning of the World (1977), and releases the LP The Vancouver Soundscape.

1974
• In the early days of disco and HipHop, DJs Kool Herc and Francis Grasso isolate breakbeats and extend them with the use of two turntables.

1976
• The Romones self-titled debut launches punk rock in the United States.

1977
• Kraftwerk releases Trans-Europe Express.

• DJ Grand Wizard Theodore invents scratching.

1978
• Eno produces No New York, a compilation that documents New York's experimental No Wave scene, and releases Music for Airports, which invents Ambient music.

1979
• Art turntablist Christian Marclay begins his early experiments.

• George Lewis releases Homage to Charles Parker, featuring key members of the AACM alongside MEV's Richard Teitelbaum.

• The Fatback Band and The Sugar Hill Gang release the first HipHop singles.

• Public Image Ltd releases Metal Box, which fuses punk rock, dub, and Krautrock.

1980
• Sony introduces the Walkman.

• Industrial music quintet Einstürzende Neubauten froms in Berlin.

1982
• The first compact discs come on the market.

1983
• House music is born in Chicago with Jesse Saunders and Vince Lawrence's "On and On."

1985
• Techno is launched in Detroit with the release of Model 500's "No UFOs."

1986
• Miller Puckette develops MAX, which would become the major software tool for live computer improvisation.

1989
• John Oswald releases Plunderphonic, a CD containing humorous and inventive manipulations of songs by Dolly Parton, Public Enemy, The Beatles, and Michael Jackson. A year later, threatened by lawyers representing Jackson, Oswald is forced to destroy the remaining copies.

1990
• Sony introduces the recordable CD.

1992
• Warp Record releases Artificial Intelligence, a compilation that establishes the genres of "intelligent Techno" and "electronica."

1994
• Apex Twin releases Selected Ambient Works Volume 2, a founding document of Ambient electronic.

1995
• Simon Reynolds coins the term "post-rock" in articles for the Village Voice and The Wire.

• The term "turntablism" is coined by DJ Babu of the Beat Junkies crew.

• The internet becomes widely available.

1996
• DJ spooky releases his full-length debut, Songs of a Dead Dreamer, performs with composer Xenakis, and coins the term "illbient" to refer to his own music and that of Brooklyn DJ outfits Byzar, We, and Sub Dub.

• William and Patricia Parker mount the first annual Vision festival, a gathering of free jazz musicians and artists that attracts an avant-rock crowd.

1998
• MP3 players come on the market.

2001
• Philip Sherbume coins the term "MicroHouse" to characterize the stripped-down House productions of Vladislav Delay, Jan Jelinek, Thomas Brinkmann, Ricardo Villalobos and others.
参看其它/See Also
术语翻译/Terms Translator
术语校对/Terms Proofreader
术语顾问/Consultant to terminology
参考文献/Bibliography
讲座/Lecture
评论/Comments
发表评论(预先注册)/Add comment on this term(members ONLY)