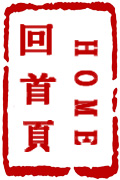 Synthesis and Resynthesis Techniques
合成与再合成/He2 Cheng2 Yu2 Zai4 He2 Cheng2
n/a
CHEARS: False
EARS: True
CMT: False
EARS2 Encyclopedia: False
CHEARS:
EARS: Machine Translation / MySQL (beta) at CHEARSdotinfo.co.uk
合成技术是指电子或者数字的生成声音的方法,其过程不使用声学声源(演示模型除外)。

重合成技术是指对于现有的录制或者合成的声音进行改造,一般通过电脑算法应用程序生成声音的电脑表现形式。常见的重合成技术通常包括使用理想的信号处理方法处理原始"输入"声音得到新的"输出"声音的过程。

为了方便主题索引,具体的合成/重合成技术请参照此术语涵盖的相关术语。
Synthesis Techniques concern means of producing sound, electronically or digitally, in which no physical acoustic source is used (except possibly as a model).

Resynthesis Techniques concern the modification of exisiting recorded or synthesised sounds, generally through the application of a computing algorithm to some form of computer representation of the sound. Frequently Resynthesis Techniques will involve the creation of a new "output" sound based on the desired signal processing applied to the original "input" sound.

For the purposes of the Subject Index, specific Synthesis/Resynthesis Techniques may be looked up under this umbrella term.
EARS 2: MT / MySQL (beta) at CHEARSdotinfo.co.uk
参看其它/See Also
术语翻译/Terms Translator
术语校对/Terms Proofreader
术语顾问/Consultant to terminology
参考文献/Bibliography
讲座/Lecture
评论/Comments
发表评论(预先注册)/Add comment on this term(members ONLY)