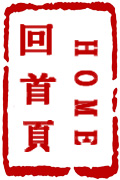 Sound Source
声音源/Sheng1 Yin1 Yuan2
n/a
CHEARS: False
EARS: True
CMT: False
EARS2 Encyclopedia: True
CHEARS:
EARS: Machine Translation / MySQL (beta) at CHEARSdotinfo.co.uk
This term is generally associated with 'classical' electroacoustic composition that privileges the notion of 'material', which is investigated and developed during the compositional process in the studio. In this context Sound Source simply refers to the physical provenance of such material, for example a vibrating body recorded in the studio, an environmental recording, or a synthesiser output. It can also refer to the basic structuring units in a given compositional conception or strategy, for example sonic grains or vowels and consonants extracted from speech.
EARS 2: MT / MySQL (beta) at CHEARSdotinfo.co.uk
This is the perceived cause of a sound. It may be referential, relating to a recognised contextual source, or an abstract description of the characteristics necessary for a description of the resulting sound.
参看其它/See Also
术语翻译/Terms Translator
术语校对/Terms Proofreader
术语顾问/Consultant to terminology
参考文献/Bibliography
讲座/Lecture
评论/Comments
发表评论(预先注册)/Add comment on this term(members ONLY)