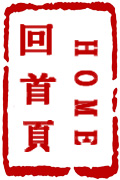 Amplification
扩声/Kuo4 Sheng1
n/a
CHEARS: False
EARS: True
CMT: False
EARS2 Encyclopedia: True
CHEARS:
EARS: Machine Translation / MySQL (beta) at CHEARSdotinfo.co.uk
The process of producing an increase in the energy of a sound or an audio signal. This may be accomplished by means of an electronic amplifier or by means of an acoustic resonator, such as the sound box of a musical instrument, an ear-trumpet, etc. Attaching (i.e. coupling) a vibrating object to another surface, such as a soundboard, wall or floor, will result in a more efficient transfer of energy, and hence this process may also be termed amplification. Amplification or gain may be measured in decibels. (Source: Barry Truax - Handbook for Acoustic Ecology CD-ROM Edition. Cambridge Street Publishing, 1999 - CSR-CDR 9901)
EARS 2: MT / MySQL (beta) at CHEARSdotinfo.co.uk
The boosting of a signal's amplitude so as to increase the perceived volume and energy of the sound signal. Amplifiers may be electronic, or might be acoustic resonators (such as a guitar's sound box).
参看其它/See Also
术语翻译/Terms Translator
术语校对/Terms Proofreader
术语顾问/Consultant to terminology
参考文献/Bibliography
讲座/Lecture
评论/Comments
发表评论(预先注册)/Add comment on this term(members ONLY)