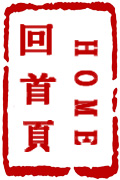 MIDI
乐器数字接口/Yue4 Qi4 Shu4 Zi4 Jie1 Kou3
n/a
CHEARS: True
EARS: True
CMT: True
EARS2 Encyclopedia: True
CHEARS:
乐器数字接口或者MIDI协议作为乐器与计算机之间相互连接的方案,被人们描述成了各种各样的形式:乐器之间数据传输的一项标准;在计算机与合成器之间发送乐谱的一种语言。

MIDI是为了对音乐设备进行实时控制而设计的,在打包成短小的信息之后,MIDI信息就可以从一个设备发送到另一个设备了。MIDI规范了硬件之间相互连接的方案和数据通讯的方法,而且它还规定了一种为乐器演奏信息进行编码的语法。例如,一段信息能指定一个音符开始与停止的时间、音高和起始振幅。另外还有一种信息会以有规律的间隔传送主时钟,通过它就有可能使几个MIDI乐器与能发出这种信息的音序器之间进行同步播放与录音。

每个MIDI设备都含有一个微处理器来读取、并且产生MIDI数据。虽然与计算机相连会带来很多有利条件,但并不是每个MIDI设备都需要一台独立的计算机来控制它。

源自《计算机音乐教程》、罗玆、人民音乐出版社、2011。
The Musical Instrument Digital Interface or MIDI protocol has been variously described as an interconnection scheme between instruments and computers, a set of guidelines for transferring data from one instrument to another, and a language for transmitting musical scores between computers and synthesizers.

MIDI was designed for real-time control of music devices. The MIDI specification stipulates a hardware interconnection scheme and a method for data communications. It also specifies a grammar for encoding musical performance information. MIDI information is packaged into small messages sent from one device to another. For example, a message can specify the start and stop time of a musical note, its pitch, and its initial amplitude. Another type of message, transmitted at regular intervals, conveys ticks of a master clock, making it possible to synchronize several MIDI instruments to a sequencer that emits these messages.

Every MIDI device contains a microprocessor that interprets and generates MIDI data. Not every MIDI setup needs a separate computer, although there are many advantages to including one.

(Source: Curtis Roads, The Computer Music Tutorial. MIT Press. 1995)
EARS: Machine Translation / MySQL (beta) at CHEARSdotinfo.co.uk
MIDI is an abbreviation for Musical Instrument Digital Interface, which designates the standard protocol for communication between electronic instruments and equipment with MIDI implementation. This has proven to be of particular interest within electroacoustic music in the areas of sequencing, triggering and controlling. MIDI Devices allow for the sending and receiving of MIDI protocol messages. MIDI Interfaces enable MIDI instrument connection to a computer, which allows for computer control of other MIDI equipment. MIDI Controllers are potentiometers or other means available on MIDI synthesizers, which can be used to influence sonic parameters through MIDI messages e.g., a breath or foot controller, modulation wheel.
EARS 2: MT / MySQL (beta) at CHEARSdotinfo.co.uk
Encyclopedia:
a language of instruction information, designed to allow pieces of musical equipment to communicate with one another. MIDI information is information about action to be taken (for example the instruction to play a specific note) and not that action itself. (In this way MIDI information might be considered as similar to written notation. It is instruction to make sound and not the sound itself (a synthesiser or instrumentalist must be able to receive the instructions and to follow them out to make the sound).

MIDI is an acronym so should always be written with capital letters. It stands for Musical Instrument Digital Interface.
参看其它/See Also
术语翻译/Terms Translator
术语校对/Terms Proofreader
术语顾问/Consultant to terminology
参考文献/Bibliography
讲座/Lecture
评论/Comments
发表评论(预先注册)/Add comment on this term(members ONLY)