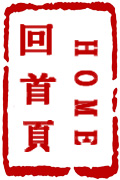 Loop
循环/Xun2 Huan2
n/a
CHEARS: False
EARS: True
CMT: True
EARS2 Encyclopedia: True
CHEARS:
EARS: Machine Translation / MySQL (beta) at CHEARSdotinfo.co.uk
Originally this word was used specifically for a tape loop; that is a fragment of tape of which the beginning and end have been cut and spliced together and therefore create a type of (continuous) ostinato, which can be of any length. Today this term is also used for samplers, computers and other real-time digital instruments: sounds of a specific length have been recorded but these might be shorter than a length needed during performance. An internal loop within the sound created by the user allows the sound to be sustained indefinitely. (Source - Leigh Landy (1994). Experimental Music Notebooks. Chur: Harwood.)
EARS 2: MT / MySQL (beta) at CHEARSdotinfo.co.uk
To loop a sound is to continuously repeat it. Pierre Schaeffer used looping to draw the listener's focus away from the source of the sound, and towards the rhythm and texture characteristics within the sound itself.

A loop is a segment of sound that repeats a number of times.

Fact
The term originated in the days when sounds were recorded onto analogue magnetic tape. Composers cut pieces of magnetic tape and then joined them back to themselves in order to make a circle of tape called a loop that went round and round. Loops are used to create repeated patterns of sound.
参看其它/See Also
术语翻译/Terms Translator
术语校对/Terms Proofreader
术语顾问/Consultant to terminology
参考文献/Bibliography
讲座/Lecture
评论/Comments
发表评论(预先注册)/Add comment on this term(members ONLY)