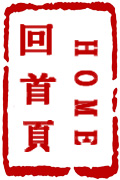 Layering
分层/Fen1 Ceng2
n/a
CHEARS: False
EARS: True
CMT: False
EARS2 Encyclopedia: True
CHEARS:
EARS: Machine Translation / MySQL (beta) at CHEARSdotinfo.co.uk
A concept used increasingly in describing electroacoustic work in which 'layers' of sound (or sound types) are developed throughout a work, normally at a density whereby the listener can follow each layer. This form of horizontal thinking might be seen to be the equivalent of counterpoint in, for example, Renaissance music.
EARS 2: MT / MySQL (beta) at CHEARSdotinfo.co.uk
A compositional approach in which different sound textures are placed alongside one another. It allows the listener to compare and contrast one sound texture against another, and for the composer to populate the spectral space with a diversity of sound energy. The number of different layers will affect the spectral density, with a great many layers creating a microtonal cluster.
参看其它/See Also
术语翻译/Terms Translator
术语校对/Terms Proofreader
术语顾问/Consultant to terminology
参考文献/Bibliography
讲座/Lecture
评论/Comments
发表评论(预先注册)/Add comment on this term(members ONLY)