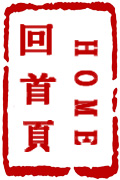 Inharmonic
非和谐/Fei1 He2 Xie2
n/a
CHEARS: False
EARS: True
CMT: False
EARS2 Encyclopedia: True
CHEARS:
EARS: Machine Translation / MySQL (beta) at CHEARSdotinfo.co.uk
When the frequency of an overtone is not an integer multiple of the fundamental the overtone is said to be inharmonic and is called a partial; its waveform is aperiodic.

Instruments of the percussion group, bells, and gongs in particular, have overtones which are largely inharmonic. As a result, such sounds may have indefinite or multiple pitches associated with them. (Source: Barry Truax - Handbook for Acoustic Ecology CD-ROM Edition. Cambridge Street Publishing, 1999 - CSR-CDR 9901)
EARS 2: MT / MySQL (beta) at CHEARSdotinfo.co.uk
an inharmonic sound is a complex sound in which the sound energy is not distributed across the spectrum in a mathmatically ordered fashion (sound energy partials are distributed, relative to a fundamental, in non-whole number ratios, for example f1.84, f2.76, f3.14, f4.15). Inharmonic sounds contain partials of sound energy concentrated at specific frequencies within the sound spectrum but these partials do not have a simple mathmatical relationship (for example: they are not whole number multiples of a fundamental frequency). Inharmonic sounds can be pitched (for example: bells).
参看其它/See Also
术语翻译/Terms Translator
术语校对/Terms Proofreader
术语顾问/Consultant to terminology
参考文献/Bibliography
讲座/Lecture
评论/Comments
发表评论(预先注册)/Add comment on this term(members ONLY)