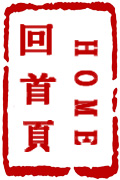 Equalisation
均衡/Jun1 Heng2
n/a
CHEARS: False
EARS: True
CMT: False
EARS2 Encyclopedia: True
CHEARS:
EARS: Machine Translation / MySQL (beta) at CHEARSdotinfo.co.uk
The use of filters to modify the spectrum of a sound, either for creative effect or as a corrective. A graphic equaliser provides controls over a large number of filters (twenty or more) covering the audio range, allowing selected bands of frequencies to be cut or boosted. One application is to compensate for any undesired room resonances which might otherwise lead to inappropriate adjustments being made during the recording process, the equaliser being applied between the monitor output from the mixing desk and the main amplifiers. A 'parametric equaliser' is a tuneable tone control, giving variable boost or cut of a selected frequency, usually also with a control to vary the bandwidth. (Source - Richard Dobson (1992). A Dictionary of Electronic and Computer Music Technology. Oxford University Press.)
EARS 2: MT / MySQL (beta) at CHEARSdotinfo.co.uk
A process by which the various frequency energies of sounds can be balanced, usually using a series of band filters to boost or cut certain portions of the sound. For example: Bass or treble might be boosted or cut. The process allows certain characteristics of the sound to be highlighted (for example, either the high or low components of the sound).
参看其它/See Also
术语翻译/Terms Translator
术语校对/Terms Proofreader
术语顾问/Consultant to terminology
参考文献/Bibliography
讲座/Lecture
评论/Comments
发表评论(预先注册)/Add comment on this term(members ONLY)