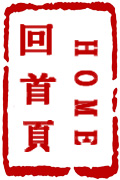 Acoustic Model
声学模型/Sheng1 Xue2 Mo2 Xing2
n/a
CHEARS: False
EARS: True
CMT: False
EARS2 Encyclopedia: False
CHEARS:
EARS: Machine Translation / MySQL (beta) at CHEARSdotinfo.co.uk
An Acoustic Model is a representation of a sound based on the understanding of the behaviour of sound in the discipline of acoustics (and more recently psychacoustics). This representation may be visual, or computer-based, and can be used for research (for example, in discovereing salient aspects of speech signals) or composition.

In a much looser sense it is a perceptually based investigation into a sound's characteristics and behaviour could also involve an acoustic model (which may even subsequently appear as material in an electroacoustic composition).
EARS 2: MT / MySQL (beta) at CHEARSdotinfo.co.uk
参看其它/See Also
术语翻译/Terms Translator
术语校对/Terms Proofreader
术语顾问/Consultant to terminology
参考文献/Bibliography
讲座/Lecture
评论/Comments
发表评论(预先注册)/Add comment on this term(members ONLY)