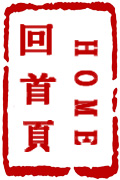 Elektronische Musik
德国电子音乐/De2 Guo2 Dian4 Zi3 Yin1 Yue3
n/a
CHEARS: False
EARS: True
CMT: False
EARS2 Encyclopedia: True
CHEARS:
EARS: Machine Translation / MySQL (beta) at CHEARSdotinfo.co.uk
The term was used originally in 1949 by Werner Meyer-Eppler in a book title, and was used for many years as a synonym of the electroacoustic musical work of the so-called Cologne School of the 1950s. Elektronische Musik was redefined regularly in its early years until 1954 when the term was used solely for contemporary works. It referred to music that was created at the radio broadcasting studio facilities involving electronic sound generation for radio plays, etc. The sounds could not have been generated by electronic instruments, nor could they involve so-called concrète material. Herbert Eimert's view was that "elektronische Musik" was not 'just' music, but in fact serial music.
EARS 2: MT / MySQL (beta) at CHEARSdotinfo.co.uk
This term is not only the German equivalent of Electronic Music; it was the initial term used from 1949 (originally by Werner Meyer-Eppler) throughout the 1950s for music that was made a German radio broadcast facilities originally at the NWDR in Cologne. All sounds were electronically generated, thus not involving any acoustic recordings or acoustic or electronic instruments. This term when used outside of the German language refers to these early years and the type of formalised music based on the ordering of musical parameters that was made by early pioneers including Herbert Eimert. Elektronische Musik was the polar opposite of musique concrète.
参看其它/See Also
术语翻译/Terms Translator
术语校对/Terms Proofreader
术语顾问/Consultant to terminology
参考文献/Bibliography
讲座/Lecture
评论/Comments
发表评论(预先注册)/Add comment on this term(members ONLY)