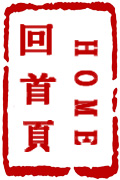 MAX/MSP 暑期工作坊(初学者)
Max/MSP Summer Workshop (Beginners)
Max/MSP是什么?

Max/MSP是一种为音乐和多媒体开发的可视化编程语言,由位于旧金山的cycling`74软件公司持续开发。 20年以来,已经得到作曲家、演奏家,软件设计师、科研人员和表演艺术家的青睐,广泛应用于创意性录音、表演艺术和装置艺术领域。

What is Max/MSP?

Max/MSP is a visual programming language for music and multimedia developed and maintained by San Francisco-based software company Cycling '74. During its 20-year history, it has been widely used by composers, performers, software designers, researchers, and artists for creating innovative recordings, performances, and installations.

将受益于何人?

在音乐领域中,试图以创新手法来应用技术的人都能从中受益。Max/MSP中,用跳线将各个对相框(object boxes)连接起来,即可创建一个完整的单元。无论用任何输入方式,你都能控制可以想到的输出效果。这种控制水平允许开发新的乐器、效果和表演工具,它的开发潜力只限于你的想象力,并远远超过商业音乐制作软件。

Who can benefit from it?

Anyone who has a creative approach to the use of technology in music. In Max/MSP, complete units can be created by connecting together object boxes with patch cords. Almost any input can be used to control any conceivable output. This level of control allows new instruments, effects and performance tools to be developed that are limited only by your imagination and go far beyond the possibilities of commercial music-making packages.

课程涵盖的内容:

五天的工作坊集中培训旨在使你拥有技能和信心,运用Max/MSP开展属于自己的创意性工作。课程不是讲软件内置教程,而是教你利用笔记本电脑自带硬件所持功能,按步骤开发一个简易型乐器。

每次课程会以一个简短的讲解和示范的方式向学生介绍几个Max物件(objects),之后将展开一个更具规模的创意性工程,侧重于集体合作、动手实践、实际工具创建。欲了解更多详情,请参阅课程规划。

What will the course cover?

This intensive five-day workshop aims to equip you with both the skills and confidence to start developing your own creative work using Max/MSP. Rather than working through the built-in tutorials, the course will instead focus stage-by-stage on developing a simple performance instrument controlled by the native capabilities of the laptop.

Each session will introduce a small set of max objects, which will be explored through a short introductory lecture, demonstration and explanation. This will be followed by a larger creative task, focussing on collective, hands-on, practical instrument building. For more details, see the example session plan provided below.

课程结合中/英文教授
Courses will be taught in English and Chinese.

课前要求:

课程针对对Max/MSP无任何了解的初学者,对于有基础的学员,课外会有一对一创建排(patch)的机会。

参加学员必须自行携带笔记本电脑(Windows或MacIntosh),安装max/msp软件,以下网址可下载到30天试用版:http://cycling74.com/downloads/

软件里还可以看到内置教程,或点击一下链接(但注意不要过早安装使用版!)http://cycling74.com/docs/max5/vignettes/intro/docintro.html

Are their any prior requirements?

The course is aimed at beginners and no prior knowledge of Max/MSP is required. For those with some prior experience, there will be additional opportunities for one-to-one support to develop patches outside of class time.

Participants will need to bring their own laptop (Windows or MacIntosh), installed with a working version of Max/MSP. A thirty-day trial version is available from: http://cycling74.com/downloads/

It may also help to take a look at some of the built-in tutorials available inside the software, or at the following link (but be careful not to install the demo version too early!).

http://cycling74.com/docs/max5/vignettes/intro/docintro.html

超额任务:更多实践板块安排在每天下午2点至5点!

Extra Miles: more practice on a real piece every afternoon from 2pm to 5pm!
Start Time: 2010年9月8日/10:00
End Time: 2010年9月12日/17:00
城市/City: 沈阳/Shenyang
地点/Venue:
主办/Sponsor
主讲/Lecturer
交互传译/Interpreter
筹办/Organizer
关键词/Keywords
信息/Message
发表信息(预先注册)/Add message on this lecture(members ONLY)