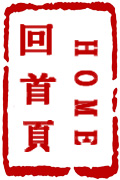 《孕育&轮回》 — 为古琴与实时视频而作
Birth&reBirth - for Guqin and Real-time Video (2012)
作品介绍/Program Notes:
《孕育》是一部音乐与视频结合的作品,其中音乐部分于2005年完成,而视频部分则完成于2009年。《孕育&轮回》是一部新作品,它截取之前作品中的若干视频片断,它们随着原创音乐的节奏与古琴演奏过程中的姿态捕捉"交相呼应"。古曲旋律伴随着高叠和弦;强烈的节奏化作心跳循环反复;气息以具体音乐的形势出现。伴随着互动的视频片断,这部作品不仅展示了一种融合之美,而且具有另外一种碰撞之美:呼吸、明暗、电声与原声、古诗词(阳关三叠)与现代文化。

This new work presents the fixed-media composition Birth (2009) alongside the recently completed reBirth (2011), to create a contrasting interactive audiovisual piece. For reBirth, the evolution of the video components is controlled by both the live accompaniment of the Chinese GǔQín, (a plucked seven-string instrument of the zither family) and the original music from Birth. The result frames the ancient poem 'Parting at Yang Guan' within modern culture, representing the beauty of not only a fusion, but also a collision: a Chinese tune from ancient time accompanied by jazz chord progressions, the strong rhythm of a heart beat within a loop, inhalation and exhalation, and the meeting of both acoustics and electroacoustics.
技术支持(预演)/ Technical Notes(Video Demo):
Guqin
Laptop
作曲家/Composer
艺术家/Artists (演奏家/Performer)
风格流派/Genres
音乐会/Concerts
(作品)评论/Critics for Works
发表(作品)评论(预先注册)/Add critics on this work(members ONLY)