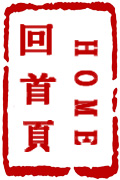 非确定性作曲与非线性程序(上)
A GOOD CHANCE OF MUSIC_part 1: indeterministic composition and non linear procedures
• indeterministic = the state of being uncertain
• non linear = progressing from a number of possible states into a number of other possible other states, or...
• from one flexible situation into another flexible situation
• indeterministic music = flexible music that unfolds through possibilities by uncertain means?

Key composer: John Cage (1912 - 1992)

Works: Thirteen (1992); TWO4 (1991); One 103 (1992); Four4(1991).

Keywords: Time Brackets; Harmony; Number Pieces; Hierarchy.
Start Time: 2010年10月20日/13:00
End Time: 2010年10月20日/15:00
城市/City: 沈阳/Shenyang
地点/Venue:
主办/Sponsor
主讲/Lecturer
交互传译/Interpreter
筹办/Organizer
关键词/Keywords
信息/Message
发表信息(预先注册)/Add message on this lecture(members ONLY)